Exhibition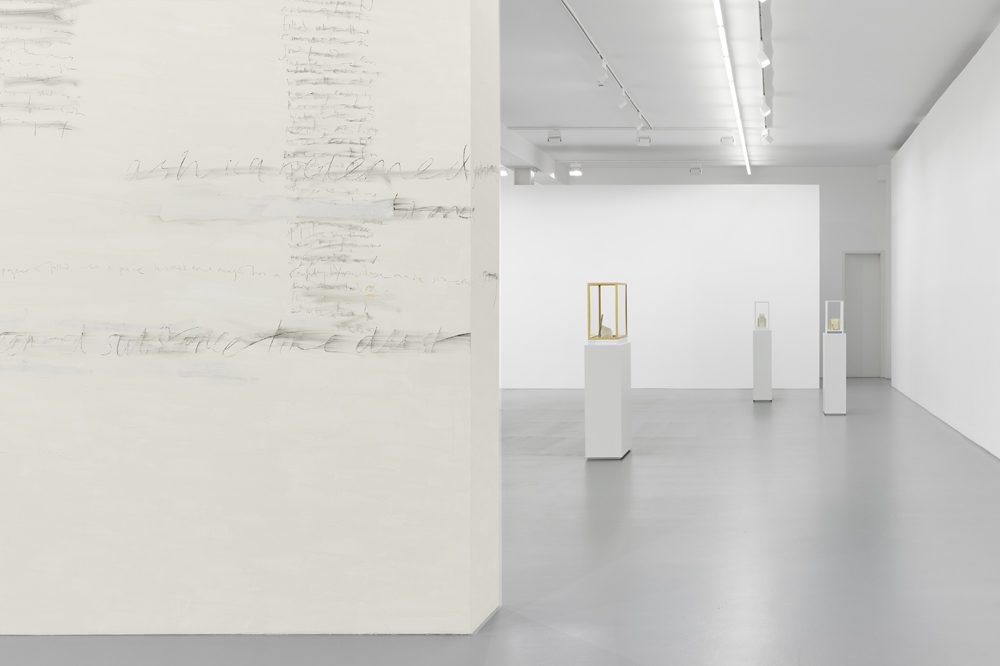 An exhibition of new and recent installations at Galerie Max Hetzler, Berlin, exploring the boundaries between text and sculpture, inspired by the work of the modernist Swiss writer, Robert Walser.
Walser's literary output is the central inspiration behind de Waal's second solo exhibition in Berlin. Walser's so-called 'pencil method' - an obsessive form of notation in microscript - allowed him to explore the immersive qualities of writing, something which has long held great significance for de Waal; "I love his writings...the way he made texts. I love his understanding of making as a way of marking time. Text can be sculpture, sculpture a sort of speech".

In response to this idea, de Waal made a new series of sculptures - free-standing vitrines holding paper-thin sheets of porcelain, embossed with his own handwritten texts, which are leant or stacked like pages of a notebook against vessels or marble fragments. Some hold these porcelain elements without any vessel forms - the first installations of their kind. For the 10m-long wall in the Goethestraße gallery, he also made his first site-specific text piece for Berlin. Gilded with sheets of gold leaf and overpainted with kaolin slip, de Waal wrote into the surface, transcribing his own Walser-inspired texts and microscripts.