Exhibition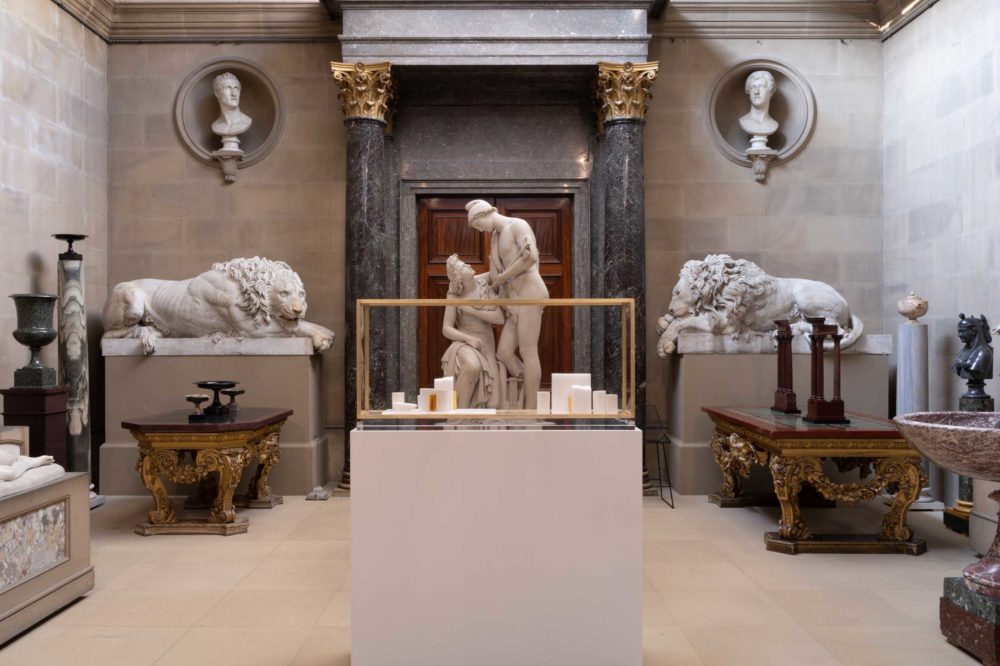 The Duke and Duchess of Devonshire present Living With Art We Love, an exhibition of a selection of favourite pieces from their collection.

Contemporary artworks by Michael Craig Martin, Edmund de Waal, Natasha Daintry and Felicity Aylieff – artists actively collected and commissioned by the Duke and Duchess – are displayed alongside historic art from the Devonshire Collections rarely seen in public, including major works by Poussin, Rembrandt and Boltraffio.
Photography: Freddy Griffiths.