Exhibition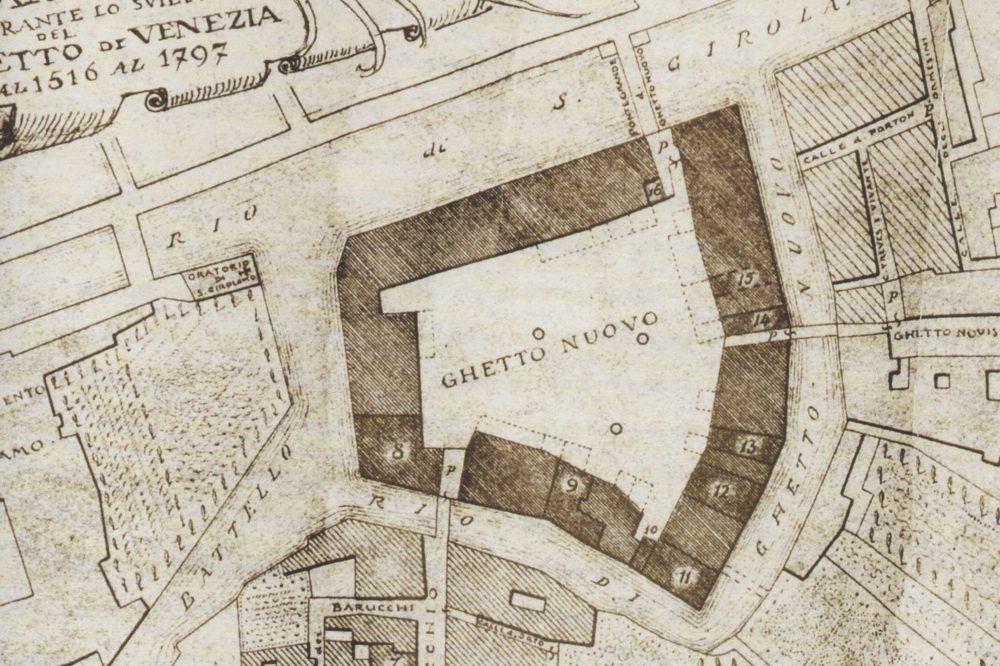 A major two-part exhibition in the Jewish Museum and the Ateneo Veneto, Venice.
New installations of porcelain, marble and gold will reflect the literary and musical heritage of this extraordinary place. The intention is to animate spaces that are little known and little understood by visitors to the Biennale and to bring new audiences into the Ghetto.

The second part of the work will be a pavilion based at the Ateneo Veneto, the fifteenth-century building near the Fenice Opera House that has been an historic centre for cultural debate in Venice. Here, de Waal is constructing a small building within the main space that will house 2,000 books by exiled writers, from Ovid to the present day.
All the books will be in translation, reflecting the idea of language as migration. Four vitrines of porcelain vessels, based on Daniel Bomberg's famous Renaissance printing of the Talmud, will hang on the walls amongst the books. The structure itself will have an exterior coated with porcelain, laid over gold leaf, into which de Waal will inscribe the names of the lost libraries of the world. Inside there will be spaces to sit and read. It will be a place of contemplation and a place of dialogue.
Throughout the Biennale there will be a rich programme of events, performances, readings, conversations and debate. The intention is to bring the experiences of contemporary writers in exile into focus and to celebrate the works in translation. There will also be events that focus on the cultures of Jewish Venice, on the Psalms, on contemporary poetry and on publishing.
Edmund de Waal said: "This is the project I have always dreamed of doing. It is about exile - what it means to have to move to another country, to speak another language. It brings new installations based on the Psalms, the poetry of exile, into some of the most beautiful spaces of the Ghetto, the first time some of these spaces have been used for contemporary art. And my library for the Ateneo - two thousand books within a porcelain-covered pavilion - will be the most significant sculpture of my life. It will be a new library reflecting Venice's thousand years as a place of translation, a space to sit and read and be."