Exhibition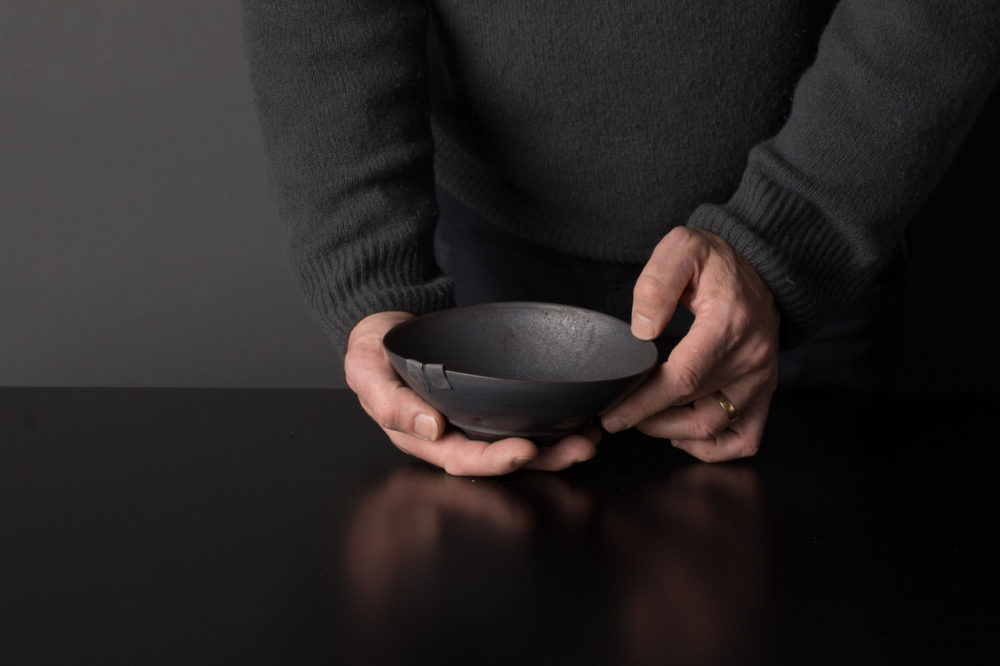 This exhibition at Gagosian's Davies Street gallery brings together a group vessels made by Edmund de Waal during lockdown. This is the first time in sixteen years that de Waal has made single works that are not parts of installations. They are specifically designed to be touched and held in the hand.

De Waal comments, "I made these pots in lockdown during the spring and early summer. I was alone in my studio and silent and I needed to make vessels to touch and hold, to pass on. I needed to return to what I know—the bowl, the open dish, the lidded jar. When you pick them up you will find the places where I have marked and moved the soft clay. Some of these pots are broken and patched on their rims with folded lead and gold; others are mended with gold lacquer. Some hold shards of porcelain.
In the studio I had two old Chinese bowls from the Song dynasty. One was patched on the rim with iron. The other had a beautiful thin golden thread running from the rim, repaired using the Japanese art of kintsugi. Kintsugi is not an art of erasure—the invisible mend, the erasing of a mistake—but rather a way of marking loss. Both these bowls were central to the making of this work.
These black vessels show the flux of glaze. The white dishes have been fired without glaze so that each mark is present. They are bone clear. These are some pots for the hands, for this winter."
The exhibition was installed so that it could also be seen from the street.
Photo: Alzbeta Jaresova