Exhibitions
Current
Kneaded Knowledge - The Language of Ceramics

Edmund de Waal joins forces with Ai Weiwei in a collaborative group show examining the history of ceramics, juxtaposing their own works with ancient Chinese pottery and modernist works by the likes of Picasso, Mirò and Fontana. Alongside works from de Waal's archive, the exhibition includes de Waal's large-scale installation, Irrkunst, shown earlier this year in Berlin. 
Current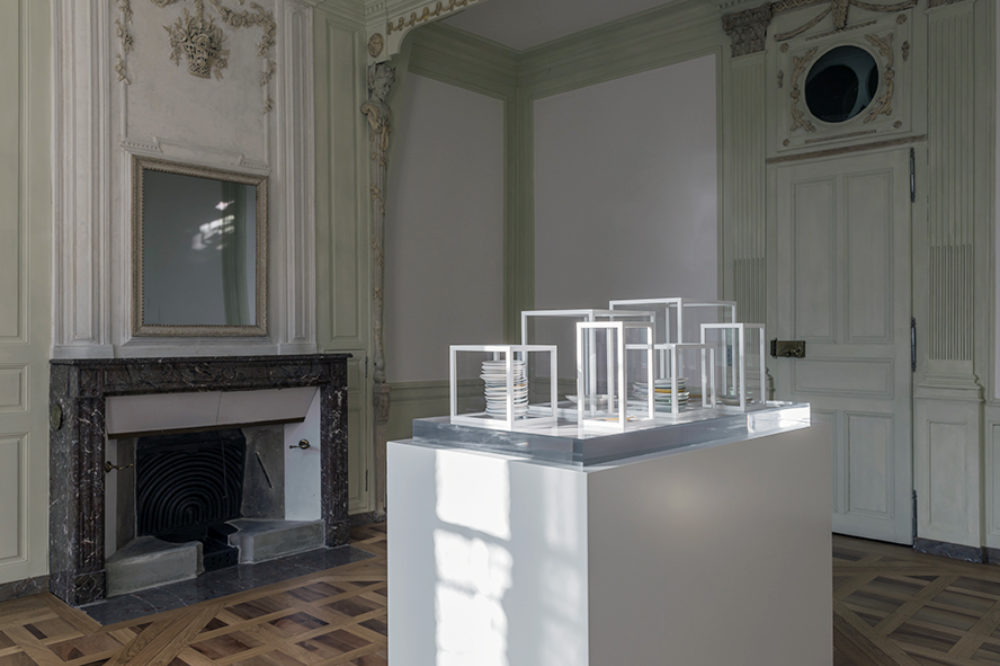 Lettres de Londres is Edmund de Waal's first exhibition in Geneva and features over twenty-five works made between 2013 and 2016. Downstairs in the contemporary spaces are several works which use new materials alongside porcelain vessels, for example lead blocks in music at night (2016) and Cor-Ten steel, graphite and tin boxes in to begin again (2015). Also temporarily on view are a further ten installations in the restored rooms of the 18th century apartment above the gallery. Scattered across mantlepieces, tables and inside cupboards, these works all directly respond to the writings of the French philosopher Voltaire, who lived and worked in the city towards the end of his life. His 1734 collection of essays - Letters to London - is the inspiration behind this exhibition.
Forthcoming
Edmund de Waal - Giorgio Morandi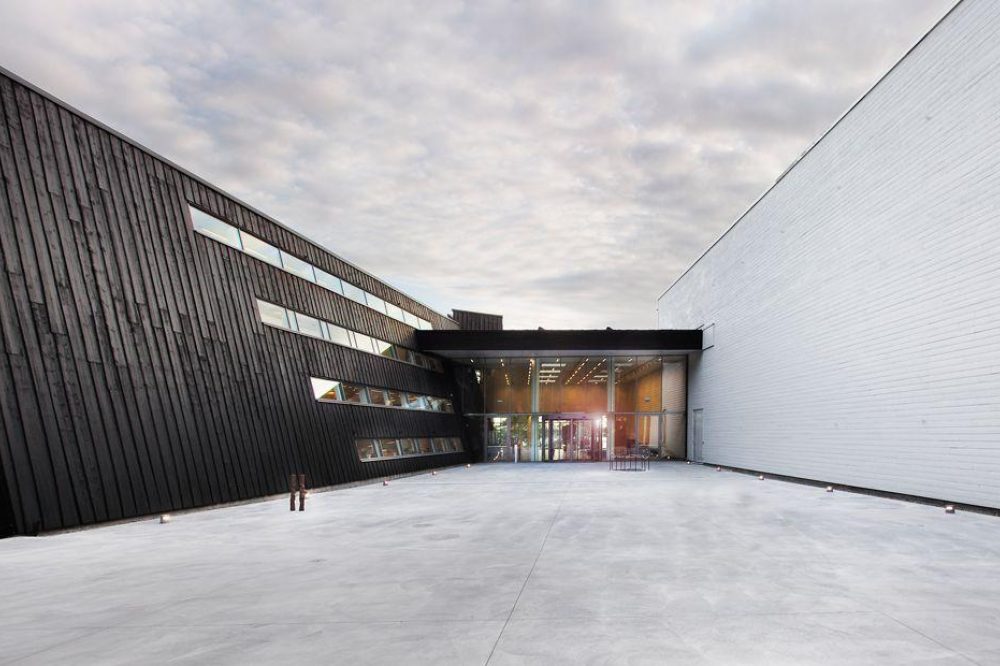 This Spring a major exhibition of work by Edmund de Waal and Giorgio Morandi will open at Artipelag in Stockholm. Exploring the visual and literary dialogue between the two artists, the exhibition will feature over fifty paintings by Morandi and thirty works by de Waal, including his series of nine suspended vitrines called atmosphere, first shown in 2014. New works include another hour - a collection of six freestanding towers containing porcelain vessels - and another homage to the square - five vitrines containing blocks of white alabaster and gilded porcelain tiles. De Waal will also produce a handwritten text piece, which will span the gallery walls. The exhibition will be accompanied by a lower floor library room where visitors will be able to draw, write letters and read the novels and poetry that has inspired both artists.
Current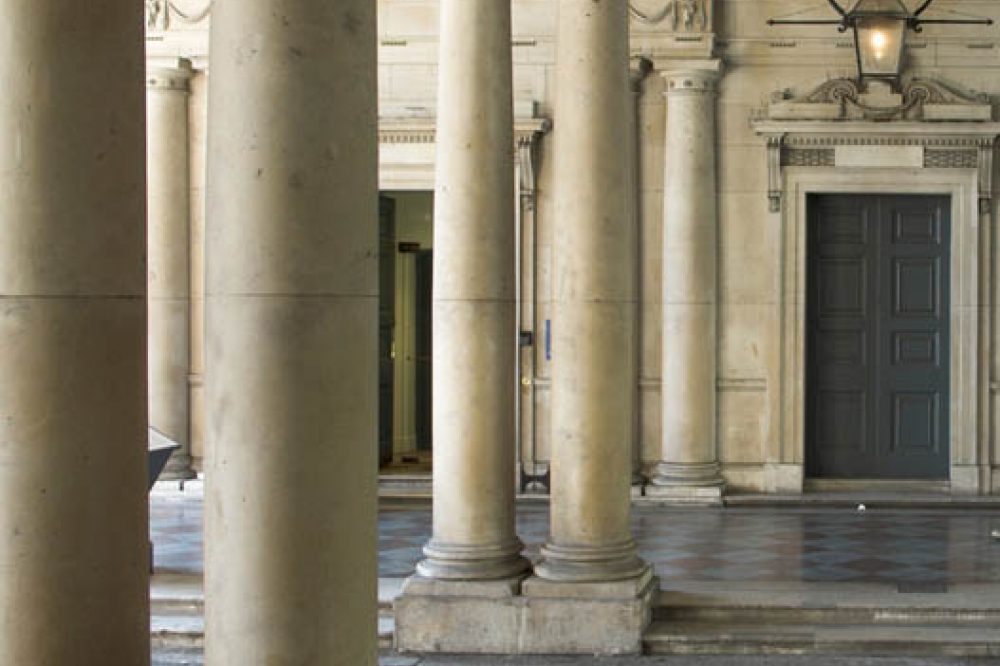 As part of the 12th East Wing Biennial exhibition at the Courtauld Institute of Art, Edmund de Waal has loaned a small pair of vitrines called in Berggasse to sit above a pair of doors in the main entrance to the building. The exhibition also features work by Anthony Gormley, Rachel Whiteread, Jim Lambie and Tracey Emin. 
Current
Shaping Ceramics: From Lucie Rie to Edmund de Waal

The Jewish Museum in London are showing two works of Edmund de Waal's in their exhibition on Jewish ceramicists. Both early pieces from the Crafts Council's permanent collection, the works will be shown alongside vessels by Lucie Rie, Hans Coper and Grete Marks. De Waal has also contributed an essay to their exhibition catalogue, which will be published later this year.  
Featured
a short history of the China trade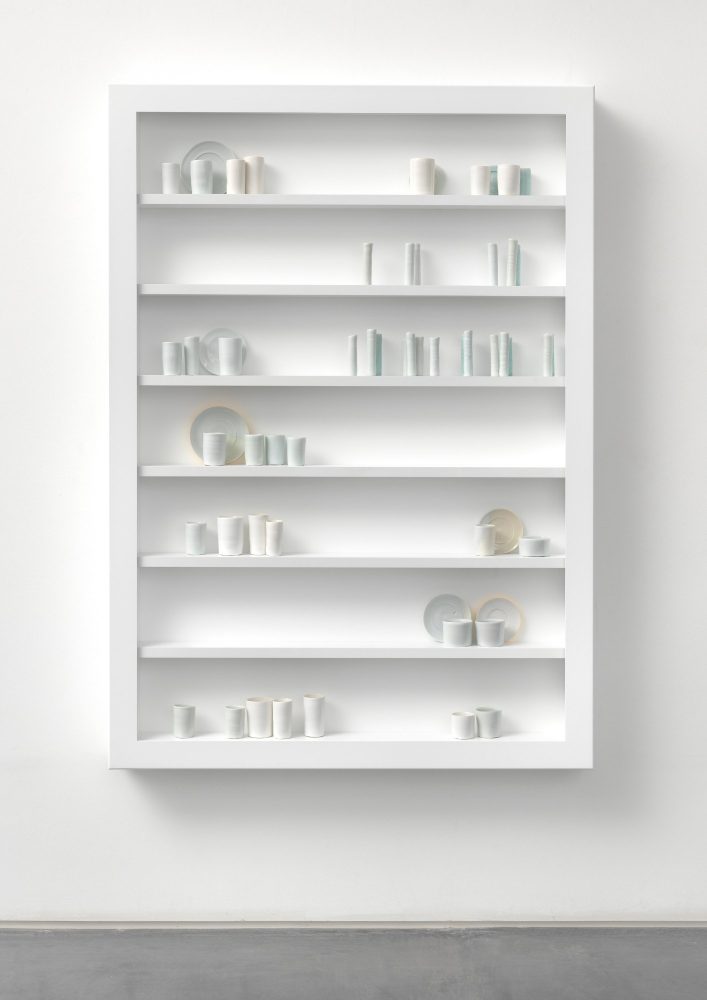 The Government Art Collection have acquired Edmund de Waal's work, a short history of the China trade (2016), for the British Ambassador's Residence in Beijing.
Featured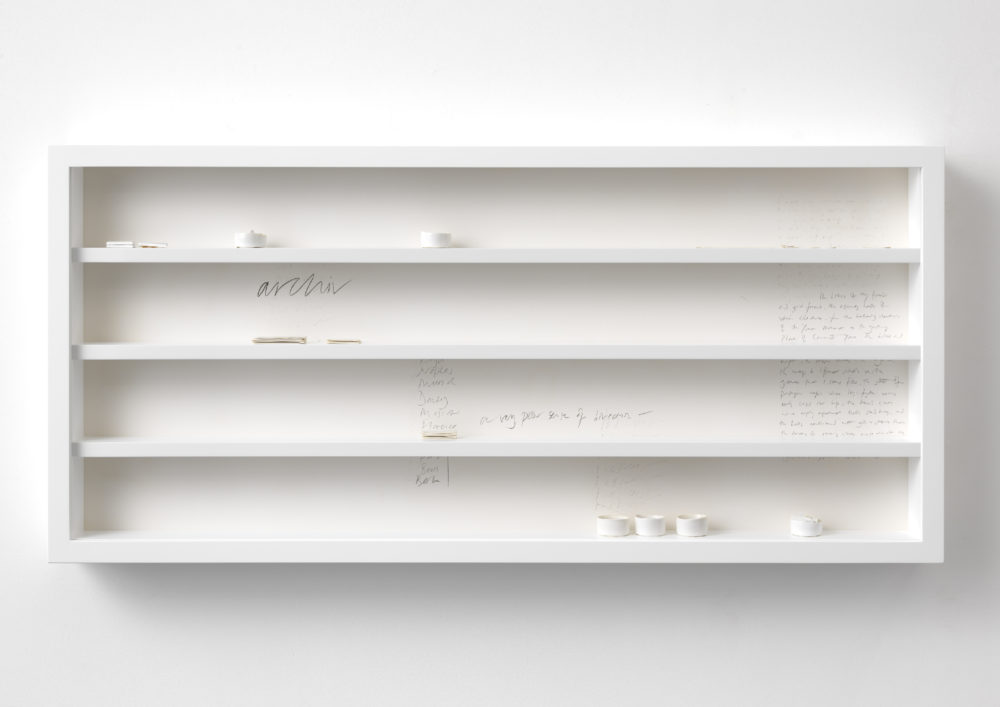 Edmund de Waal's work, archiv (2016), is now on permanent loan to the Jewish Museum in Berlin. The work was previously exhibited as part of Irrkunst at Galerie Max Hetzler, Berlin, earlier this year.
Featured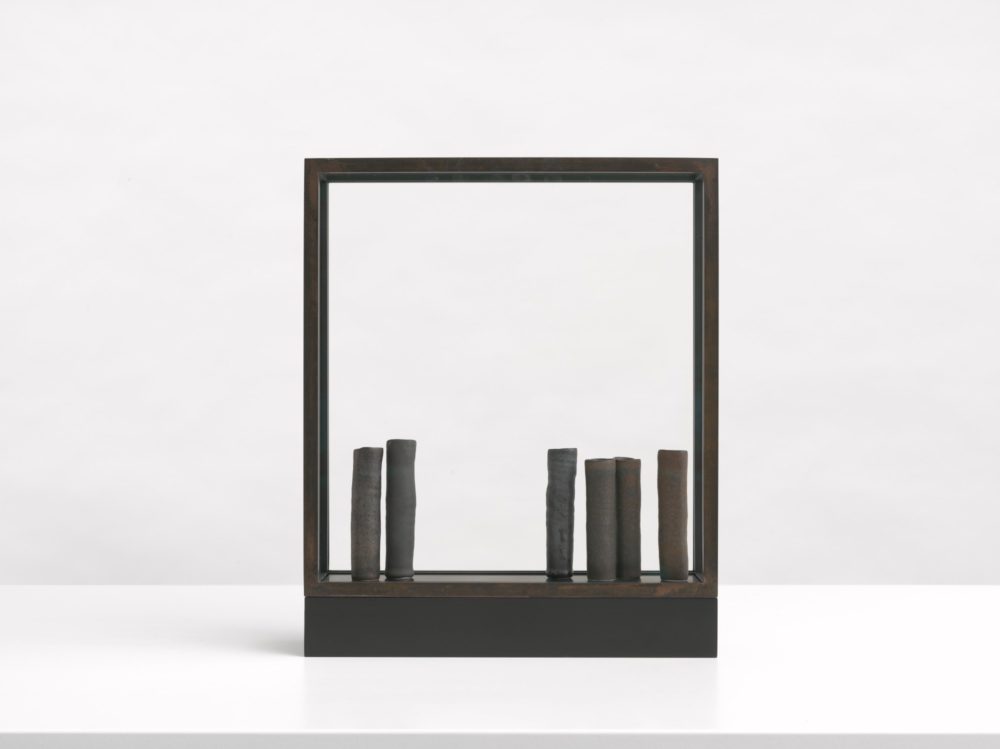 The Pier Arts Centre in Orkney have acquired Edmund de Waal's work, oir-thir (2016), for their permanent collection.
Past News
This winter Edmund de Waal's curated exhibition, During the Night, will open at the Kunsthistorisches Museum in Vienna. The show is the culmination of three years spent choosing particular historical objects, paintings and treasures from the museum's collections, from 16th-century corals, dragon-shaped vessels and Roman fibulae to works by Joachim Patinir, Cranach and Roelant Savery. Inspired by an encounter with a drawing of a nightmare by Albrecht Dürer, the exhibition will explore themes of anxiety, the fear of the unknown and what terrors can be found after dark. During the Night is the second exhibition in a series of personally curated projects at the Kunsthistorisches Museum, initiated by Ed Ruscha's, The Ancients Stole all Our Great Ideas, in 2012. 
A series of early works by Edmund de Waal are currently on view at the Gardiner Museum in Toronto. The works are taken from two Canadian private collections and include cargo, vessels made by de Waal in 1990s and inspired by the history of cargos bringing porcelain from China and Japan to Europe, and twin, two lidded jars commissioned by one of the collectors to celebrate the birth of twins in the family. 
Edmund de Waal's work the fascination of what's difficult is currently on view at Manchester Art Gallery, as part of their exhibition Modern Japanese Design. De Waal's installation, first displayed in 2012 at Waddesdon Manor, is shown alongside pieces from the museum's collections of fashion, furniture, lighting, glass, metalwork and ceramics, in an exploration of how materials and techniques have influenced Japanese design.
Edmund de Waal introduces During the Night, discussing some of the objects and paintings in the show as well as the inspiration behind the exhibition.  
Edmund de Waal discusses the body of work he made for Gagosian Gallery's stand at Frieze Art Fair, where his porcelain was shown alongside new materials including graphite, silver and alabaster. 
In his first solo exhibition for Gagosian gallery in London, Edmund de Waal showed ten new works at Frieze Art Fair. For this body of work, de Waal draws on memories and recollections in a series of elegies to the people and places most important him - his great-grandfather, the poet Paul Celan, Odessa, Czernowitz and Paris. And alongside porcelain vessels, de Waal introduced new materials to his vitrines, including graphite, silver and alabaster. 
Curated by David Ward, this exhibition at Turner Contemporary, Margate, explores the ways in which artists have used this universal and recurring form, and the very idea of 'roundness'.
Edmund de Waal's piece and speech is currently on loan to the Geffrye Museum, London.
Edmund de Waal's first solo show in Berlin is now open across the two gallery spaces of Galerie Max Hetzler in Charlottenburg. Based on the writings of Walter Benjamin, the exhibition title has been taken from his concept of the art of getting lost, the art of noticing what has been disregarded. 
Generosity: The Art of Giving
To celebrate the 220th anniversary of the National Gallery in Prague, Edmund de Waal will be loaning sixty-three netsuke from his personal collection to this special exhibition exploring generosity within its historical, poetical and social context.
For the Foundling Museum's summer show, curated by Cornelia Parker and on the theme of 'found', Edmund de Waal is lending a piece made last year called the lost and the found.
At heart the heart of this exhibition with Gagosian, Beverly Hills, is a series of responses to the Schindler House, the revolutionary 1922 building by Viennese émigré architect, Rudolph Schindler, which was so influential on composer, theorist and writer, John Cage.