All
Current
Kneaded Knowledge - The Language of Ceramics

Edmund de Waal joins forces with Ai Weiwei in a collaborative group show examining the history of ceramics, juxtaposing their own works with ancient Chinese pottery and modernist works by the likes of Picasso, Mirò and Fontana. Alongside works from de Waal's archive, the exhibition includes de Waal's large-scale installation, Irrkunst, shown earlier this year in Berlin. 
Current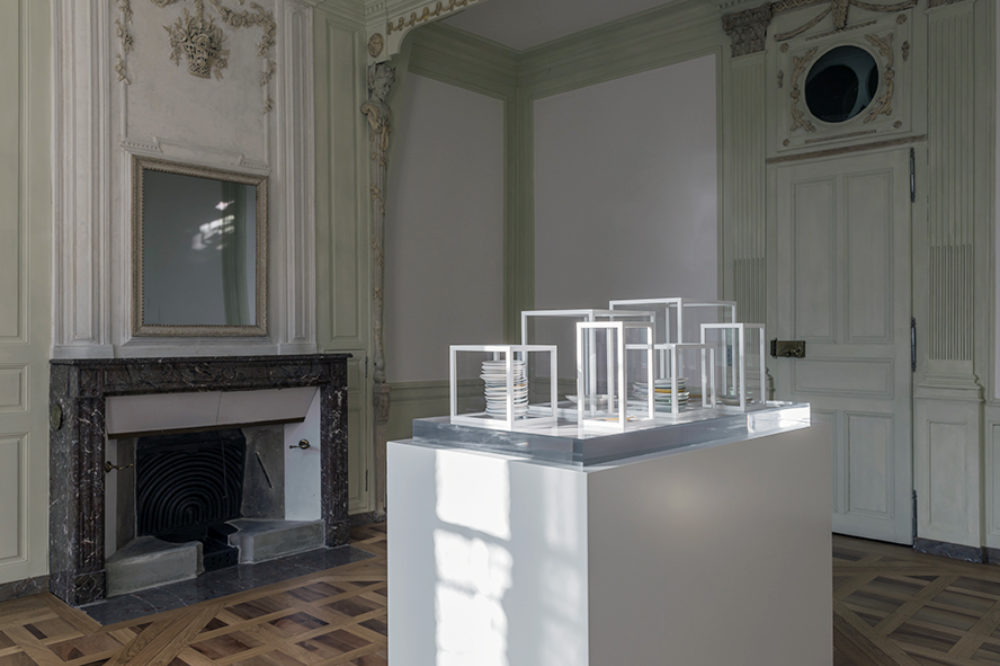 Lettres de Londres is Edmund de Waal's first exhibition in Geneva and features over twenty-five works made between 2013 and 2016. Downstairs in the contemporary spaces are several works which use new materials alongside porcelain vessels, for example lead blocks in music at night (2016) and Cor-Ten steel, graphite and tin boxes in to begin again (2015). Also temporarily on view are a further ten installations in the restored rooms of the 18th century apartment above the gallery. Scattered across mantlepieces, tables and inside cupboards, these works all directly respond to the writings of the French philosopher Voltaire, who lived and worked in the city towards the end of his life. His 1734 collection of essays - Letters to London - is the inspiration behind this exhibition.
Forthcoming
Edmund de Waal - Giorgio Morandi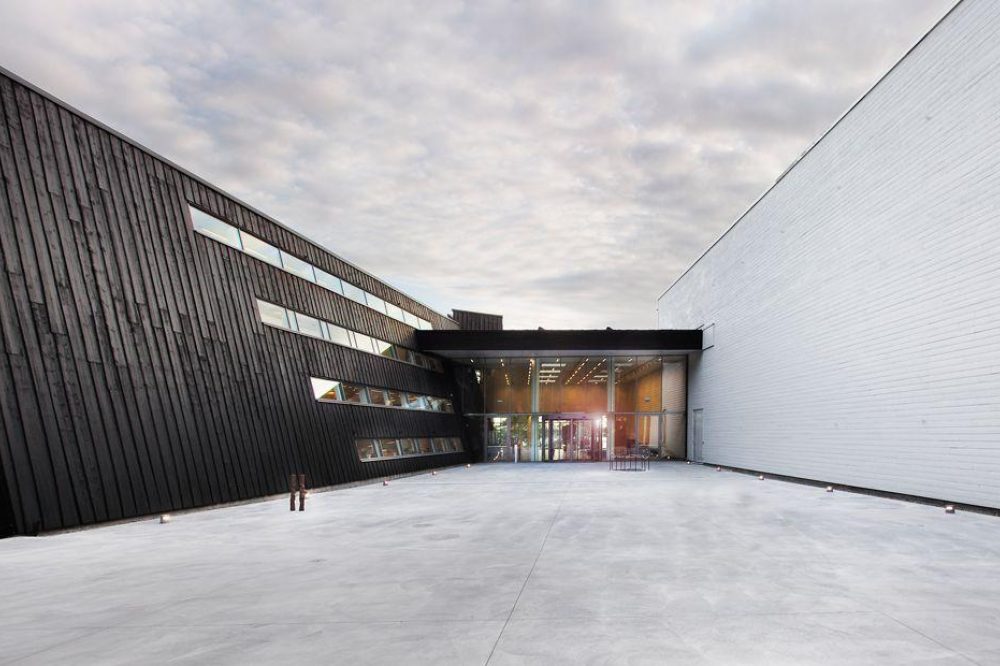 This Spring a major exhibition of work by Edmund de Waal and Giorgio Morandi will open at Artipelag in Stockholm. Exploring the visual and literary dialogue between the two artists, the exhibition will feature over fifty paintings by Morandi and thirty works by de Waal, including his series of nine suspended vitrines called atmosphere, first shown in 2014. New works include another hour - a collection of six freestanding towers containing porcelain vessels - and another homage to the square - five vitrines containing blocks of white alabaster and gilded porcelain tiles. De Waal will also produce a handwritten text piece, which will span the gallery walls. The exhibition will be accompanied by a lower floor library room where visitors will be able to draw, write letters and read the novels and poetry that has inspired both artists.
Forthcoming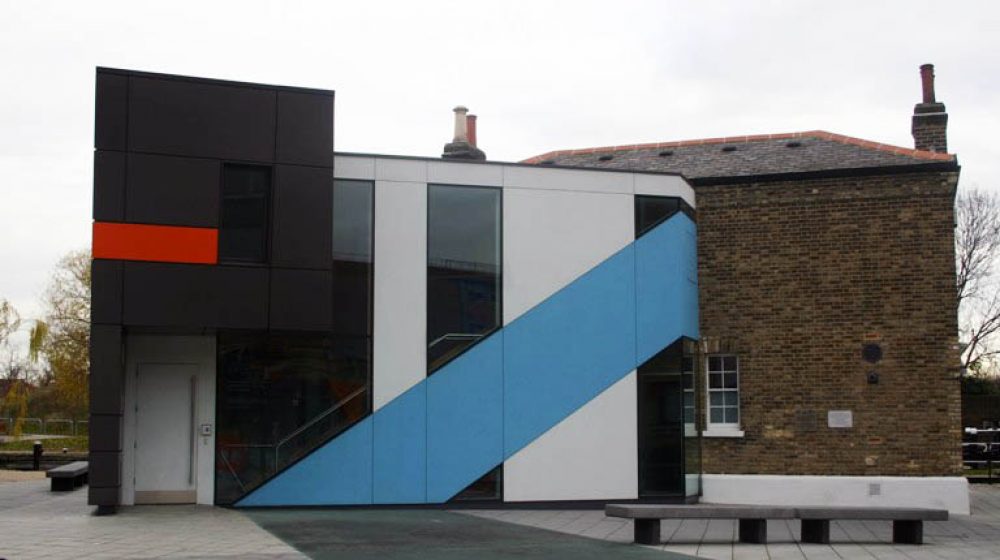 In his first talk for the Leo Baeck Institute, entitled 'On the eve of departure: Art and Exile', Edmund de Waal will talk about the telling of family stories through words and sculpture, touching on his writing of The Hare with Amber Eyes and works by Paul Celan and Walter Benjamin. 
Current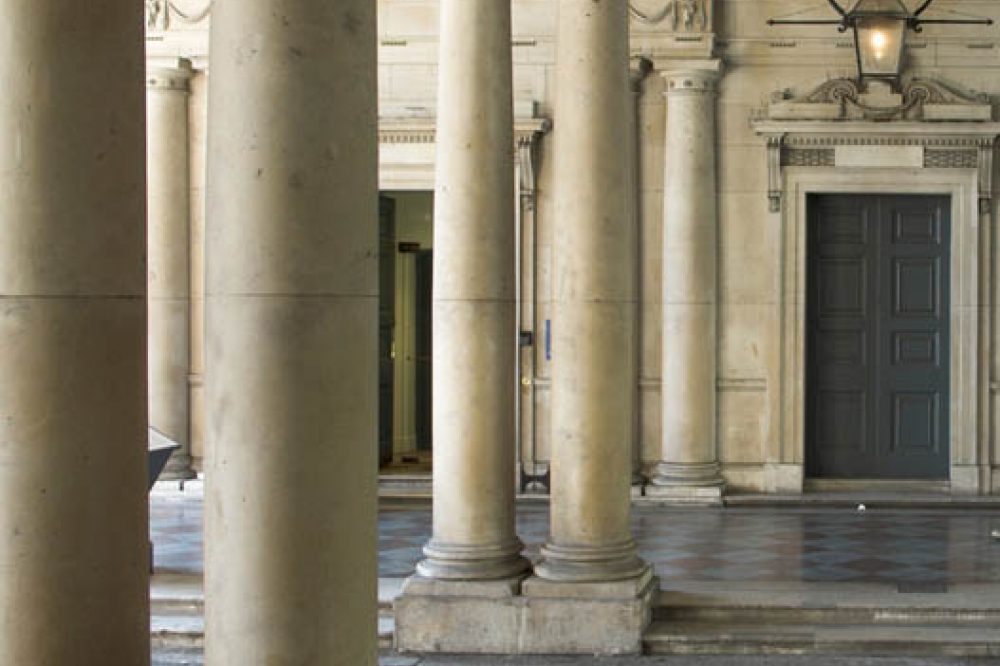 As part of the 12th East Wing Biennial exhibition at the Courtauld Institute of Art, Edmund de Waal has loaned a small pair of vitrines called in Berggasse to sit above a pair of doors in the main entrance to the building. The exhibition also features work by Anthony Gormley, Rachel Whiteread, Jim Lambie and Tracey Emin. 
Current
Shaping Ceramics: From Lucie Rie to Edmund de Waal

The Jewish Museum in London are showing two works of Edmund de Waal's in their exhibition on Jewish ceramicists. Both early pieces from the Crafts Council's permanent collection, the works will be shown alongside vessels by Lucie Rie, Hans Coper and Grete Marks. De Waal has also contributed an essay to their exhibition catalogue, which will be published later this year.  
Current

Edmund de Waal has written an exhibition catalogue essay for a major retrospective on Cy Twombly, being held at the Centre Pompidou in Paris. De Waal writes, 'This finding a whiteness runs through Twombly's life as an artist, a photographer, a maker of sculpture, a reader of poetry...' The catalogue will be available to purchase both at the museum and online. 
Featured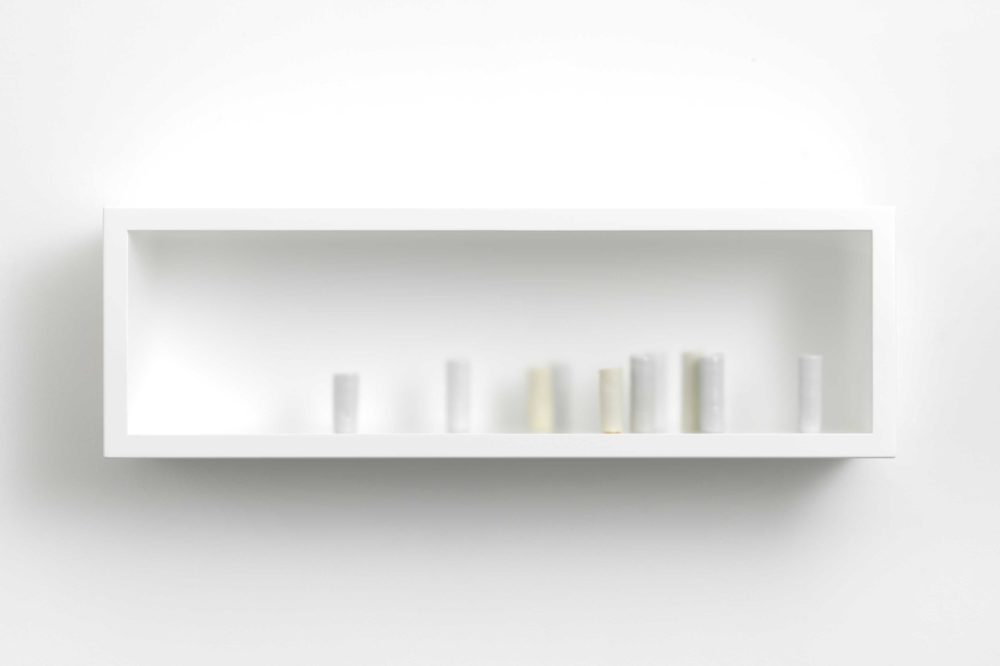 Edmund de Waal has gifted a new work called fetched home (2016) to the University of Sheffield, which has gone on display at the Western Bank Library. The piece was unveiled alongside a talk by de Waal on 'Homelessness, Exile and Art', in which he discussed the influence of Paul Celan's poetry on his work, the process of making as a way of finding a home for his vessels, and how writing and art can overcome the sense of not belonging in the world. 
Featured

The Art Gallery of Western Australia has acquired a new ground, II (2015) for their permanent collection. The work was first shown in 2016 at the Gagosian Gallery in Beverley Hills and is the first of de Waal's to be on public display in the country. 
Featured
a short history of the China trade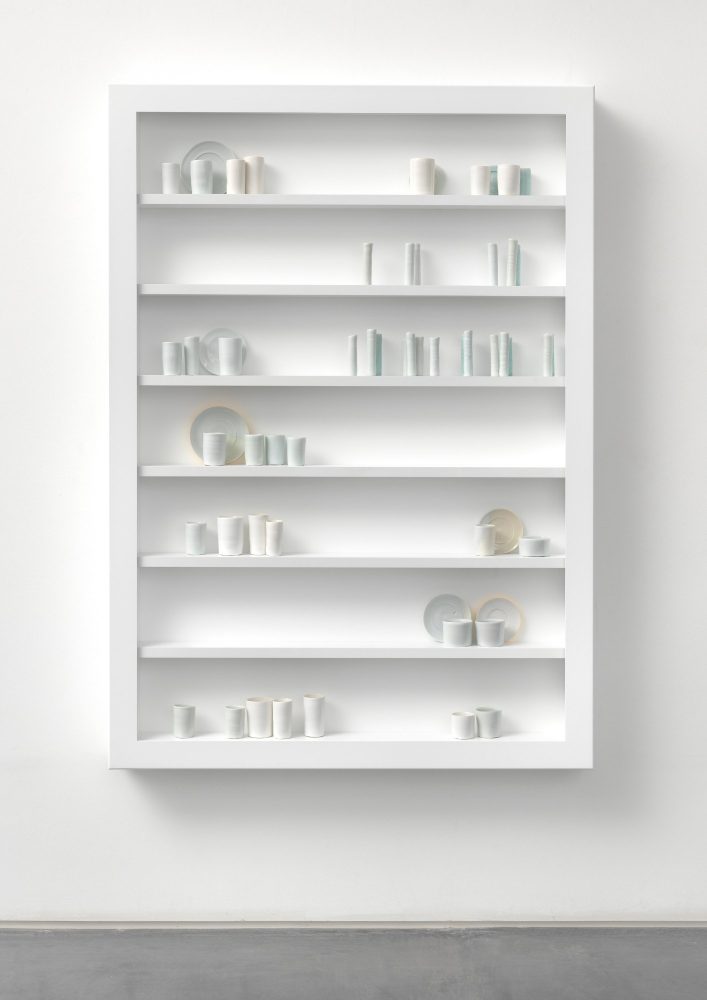 The Government Art Collection have acquired Edmund de Waal's work, a short history of the China trade (2016), for the British Ambassador's Residence in Beijing.
Featured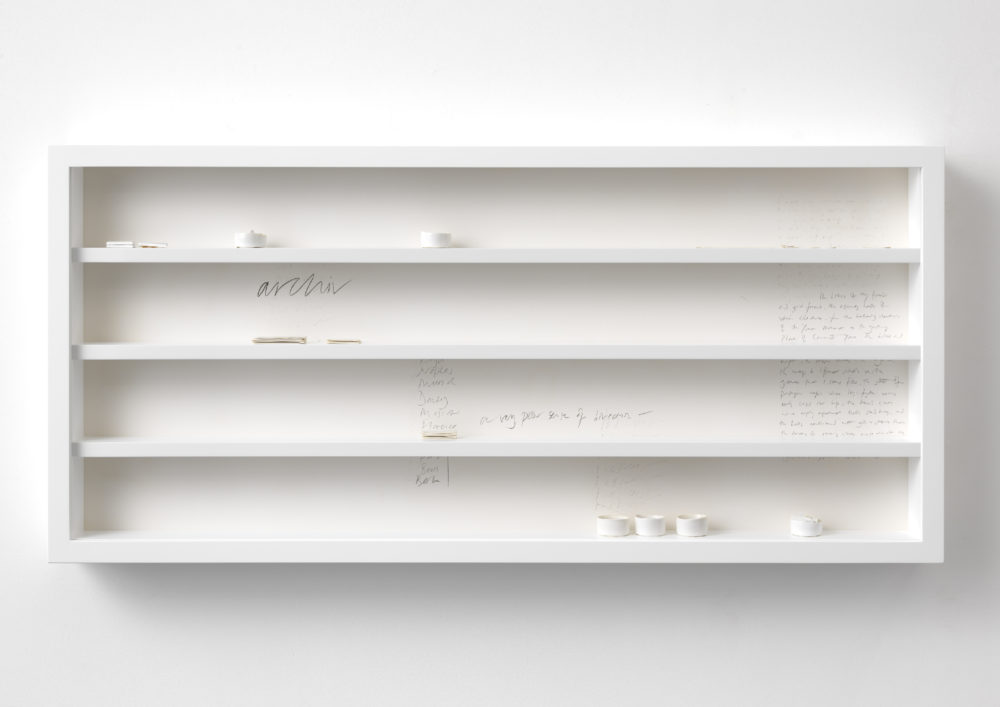 Edmund de Waal's work, archiv (2016), is now on permanent loan to the Jewish Museum in Berlin. The work was previously exhibited as part of Irrkunst at Galerie Max Hetzler, Berlin, earlier this year.
Featured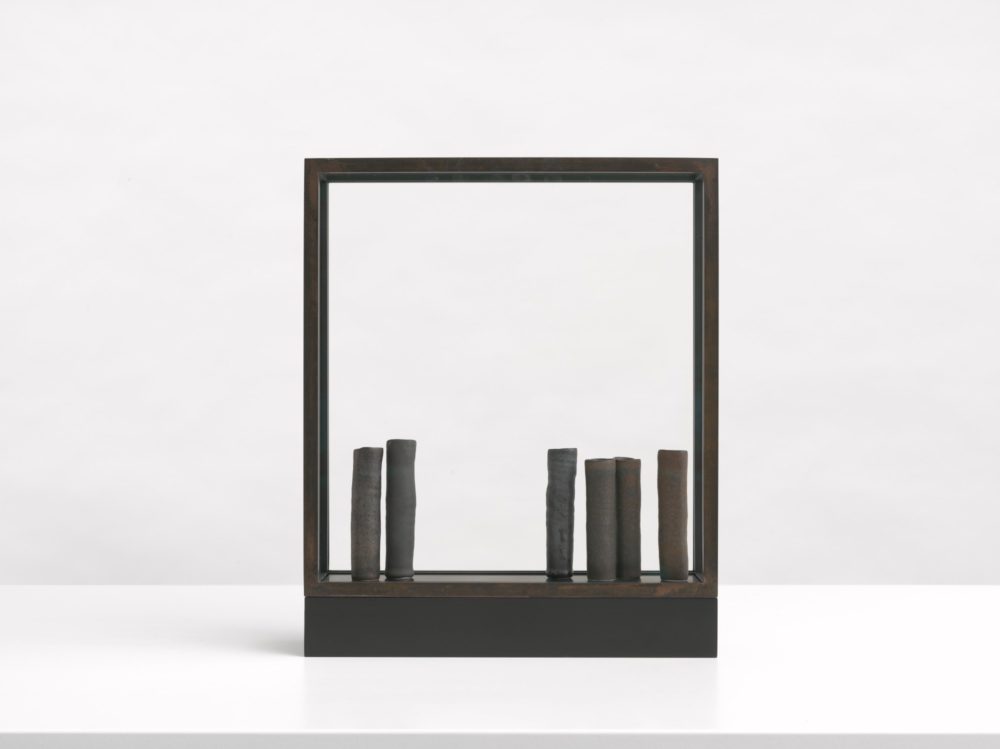 The Pier Arts Centre in Orkney have acquired Edmund de Waal's work, oir-thir (2016), for their permanent collection.
Past News