Talks & Events
Forthcoming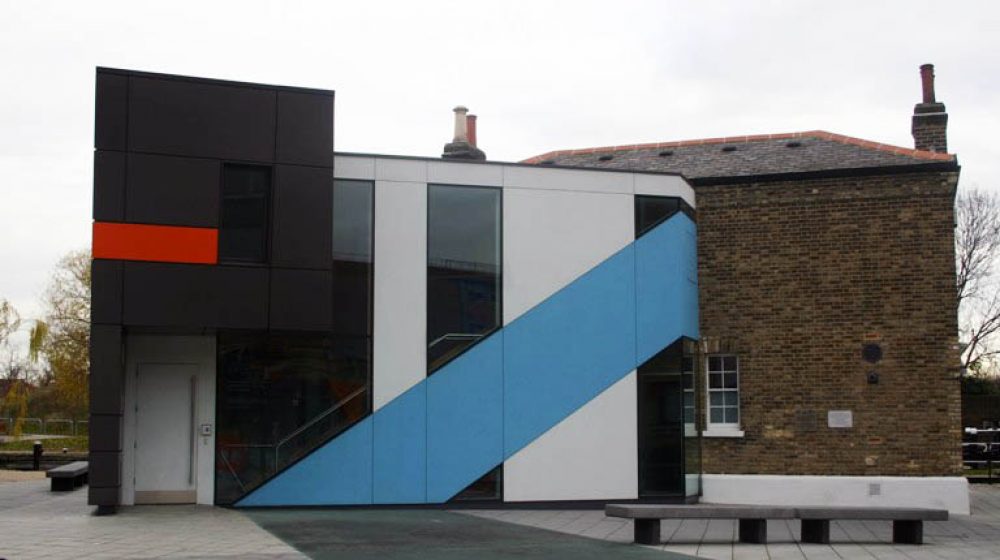 In his first talk for the Leo Baeck Institute, entitled 'On the eve of departure: Art and Exile', Edmund de Waal will talk about the telling of family stories through words and sculpture, touching on his writing of The Hare with Amber Eyes and works by Paul Celan and Walter Benjamin. 
Past News
Metamorphosen: Edmund de Waal and Aurora Orchestra
Following on from a major collaboration in 2015, Edmund de Waal joins forces with Aurora Orchestra again, this time to explore the backdrop to Richard Strauss' work Metamorphosen. De Waal will take the audience on a tour around the ruins of German cities at the end of World War II before a live performance with guest conductor Andrew Marwood. 
During the Night: Open all night
To celebrate the opening of Edmund de Waal's exhibition, During the Night, the Kunsthistorisches Museum will be opening their doors for an all night programme of tours, talks, live music and readings. Join de Waal at 2.00am in the galleries to hear some of the stories and secrets behind particular objects in the exhibition. 
Edmund de Waal has been invited to give the annual Pilkington Lecture for the Friends of Whitworth Gallery in Manchester. His talk, entitled Give it shadow enough: Art and memory, will explore the intersections between the visual arts, poetry and memory making and draw on his own practice as a maker and that of other 20th century artists. The talk will be followed by supper in the galleries. 
Life through Art: Edmund de Waal and AS Byatt in conversation
Edmund de Waal joins this year's Erasmus Prize winner, AS Byatt, to talk about her life and writing. 
Memory Work: Art, Restitution and Storytelling
This November Edmund de Waal has been invited to give the keynote lecture for the Israel Museum's annual International Symposium on Collecting and Provenance. He will talk about the writing of The Hare with Amber Eyes, restitution and the history of lost collections. 
Edmund de Waal will be talking at The Chatsworth Festival, Art Out Loud, a festival of talks by artists, curators and writers.
Kelmscott Lecture for the William Morris Society
'I do not want art for a few': Crafting Democracy
At the heart of the arts and crafts movement is democracy, a crossing of boundaries between work and life. This talk will reflect on how craft is interdisciplinary and how William Morris continues to influence making, writing and talking about craft today.
Edmund de Waal will be delivering a lecture at the Literatur Haus, Graz, celebrating the launch of the German edition of The White Road.
In Conversation with Dr. Martin Roth
Walter Benjamin, Memory and Berlin
Edmund de Waal will be in conversation with Dr. Martin Roth, director of the V&A, at the Akademie der Künste, Berlin.
Edmund de Waal will be talking with Mark Fisher at the Ledbury Poetry Festival about his Desert Island Poems: the poems that have mattered to him throughout his life.
For his lecture On Homelessness Edmund de Waal talked about place and displacement in poetry and the visual arts, from the German emigre poet Paul Celan to his own work as an artist and writer.
Edmund de Waal has been awarded the prestigious Windham Campbell prize for non-fiction for his memoir The Hare with Amber Eyes.
To mark the launch of white at the Royal Academy and the publication of The White Road, Edmund de Waal has collaborated with Aurora Orchestra to create a programme of events across London this Autumn, exploring the colour white through music, poetry and the visual arts.
Edmund de Waal delivered the 2015 British Art Lecture at Tate Britain, London.
Phaidon monograph book launch
Phaidon has now published a monograph about Edmund de Waal's work and practice. The book is the most comprehensive survey of his career to date and features texts by Emma Crichton-Miller, AS Byatt, Colm Toibin and Peter Carey. To celebrate its publication, de Waal gave a talk at the Victoria and Albert Museum about how and why he started making ceramics, the influences of other makers on his work, and future projects he is working towards. 
Following a year of filming with Alan Yentob, the Imagine documentary on Edmund de Waal's studio life and practice was broadcast on BBC One on 5th November. The film covers a remarkable year; from moving studios, travelling across Europe to research his next book, to sitting at his wheel and making thousands of vessels for his first major exhibition in the USA with Gagosian, New York.